Z-Wave Alliance executive director Mitch Klein walks through various pieces to tie together using the Z-Wave ecosystem for integrators to create a robust starter – but scalable – smart home.
For many, getting started with a Z-Wave ecosystem smart home can feel daunting. With a plethora of technologies to choose from, open platforms, walled gardens, and standalone solutions, the role of the integrator is more important than ever.
The rise of DIY (do it yourself) is at an all-time high – and that bodes well for the pro integration channel. Findings from the Z-Wave 2022 State of the Ecosystem Report have revealed that DIY, or self-install, has become one of the dominant means of smart home technology installation.
This peak in DIY installation coincides with an increase in overall smart home awareness. Put simply, the smart home continues to gain traction and that means opportunities abound for installers.
As the DIY installation pace increases, dealers and installers are presented with an increasing opportunity to enhance those experiences. Where whole-home control systems offer pro installers attachment rate opportunities, the inverse is also true. Effective starter smart home systems can be built around a few key product categories.
The challenge, therein, lies in a custom integrator's ability to create a system that unifies these categories for the end-user. By making it easy for their customers to control and operate their starter systems, installers lay the groundwork for future upgrades, and thus, additional business and revenue.
For decades, interoperability and backward compatibility have served as pillars of the Z-Wave protocol. This has allowed the Z-Wave product ecosystem to flourish to nearly 4,000 devices that have been certified to work together.
Through this ecosystem, the professional channel has access to products from a wide variety of manufacturers that can be leveraged to create a cohesive, powerful, and functional starter smart home system. To help empower the channel, the categories below are an excellent starting point.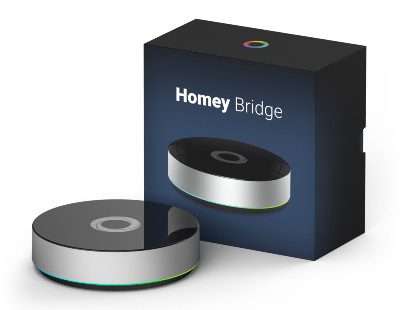 Hub of the Z-Wave Ecosystem Smart Home
To expand a system beyond the confines of a single standalone solution, installers understand that a hub or gateway must be installed the serve as the center of the system.
The key component to look for here is a hub that supports the language of the smart home under construction.
To build a starter system powered by Z-Wave, all that is required to get started is a hub that supports the Z-Wave protocol. Installers needn't look far, manufacturers such as Aeotec, Thinka, and ATHOM Homey are just a few that provide solutions to help end users and professionals get started.
Read more on cepro.com.